Electric motorBikes I can ride on a CBT (16 years old)
Or if you passed driving test before 2001
One of the most common questions we get asked is: What electric motorbike can I ride, I only have a CBT. Luckily for us, electric motorbikes are pretty much in the same boat as ICE (internal combustion engine) bikes when it comes to what you can and can't ride.
CBT riders are required to ride around with l plates and their cbt is only valid for two years. CBT Riders can be split into 2 categories, 16 years old and 17 years old+.
If you're 16 and have your CBT then you can ride motorbikes up to 50cc or in electric terms (4KW Output) that are restricted to 28mph, if you are 17 with a CBT then you can ride motorcycles and scooters up to 125cc (11kw).
Finally, if you passed your car driving test and have held a full car licence since before feb 2001 you can ride.
Super Soco is an innovative technology company, which is driven by the latest industrial design and advanced EV technology.
It focuses on providing high quality, affordable electric-powered smart transportation solutions worldwide with all the relevant support and devotion to its users through the globe.
Super Soco is leading the electric way.
NIU is the world's leading provider of smart urban mobility solutions, it has created a new market category—smart electric two-wheeled vehicles—to redefine urban mobility with its core team from BMW, Microsoft, Intel, Huawei, McKinsey, KKR, and Bain Capital whom are all committed to change urban commuting globally with the introduction of the NIU electric scooter range.
Sur-Ron Electric Bikes offer a wide range of solutions for Security, Military, reconnaissance and environments where rapid deployment is required. Electric Motorcycles offer an unmatched combination of stealth, speed, endurance. They are perfect for agricultural uses. We can also offer custom and fully road registered machines. With dual purpose tyres they offer an almost go anywhere capability in the urban or countryside environment with zero exhaust emissions.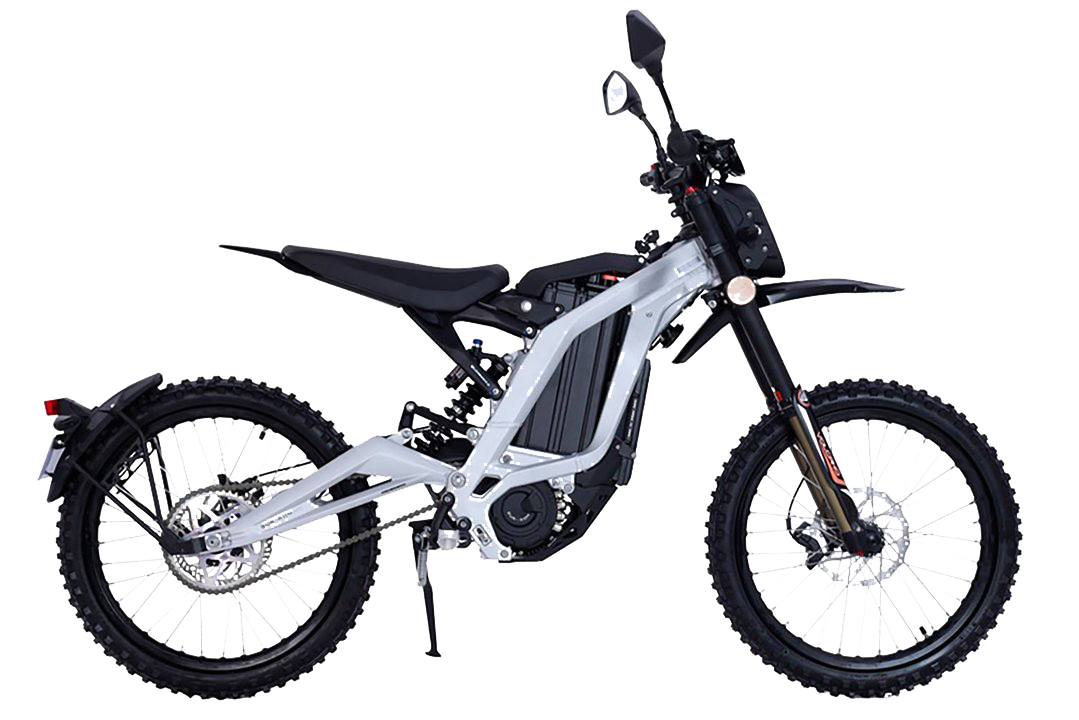 Sur-Ron LB Dual Sport Electric Dirt Bike (Road-Legal)
UBCO was founded on the idea of a Utility Electric Vehicle (UEV) that would transform the way people ride, work and play. UBCO has rapidly developed into a digitally connected UEV platform including on and off road transport (2×2), portable power, accessories, and subscription software. We provide a complete solution, from an individual user to a fleet manager across a wide range of applications.
Kuberg Electric Motorcycles
Experience the thrill of a new ride with the electric motorcycle that can truly take you anywhere.
With massive power and a quiet electric motor, you can feel the adrenaline rush without disrupting your surroundings.
Go where the other bikes can't.
No noise. No fumes. No Boundaries.